How can I provide feedback about a product?
We love hearing from our happy customers and sharing the positive feedback with our team. To help spread the word, you can leave a review on our Product Review page. Sharing your experience will help other shoppers decide whether a style or service is right for them.
How do I know if you carry a certain brand
View all the brands that we stock on our brands page.
Alternatively type the brand name into the search toolbar on the top of the screen to view the available items from that brand. If there is no result, it means we do not have the brand available on our site for purchase.
What are cookies? Do I need to enable cookies in my browser?
Cookies need to be turned on in your browser for you to log-in and add products to your cart. Most browsers will have this as a default setting. For information on how to do this, please look under "help" in your browser menu. If you're using a public or a friend's computer, be sure to sign out of your Silver Petals account to ensure the protection of your information. You can log out by clicking the 'logout' link in the top right hand corner of the website.
What is your ABN?
Our ABN is 94 638 786 535
When can I expect new products to be listed on your website?
We are constantly updating our product range as new fashion lines are released and as we stock new brands.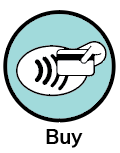 ORDERS & PAYMENT
I need to change/cancel items on my order
Once an order has been placed in our system we cannot charge you for any items you want to add to the order and can therefore not add any items on the order once it has been placed.
If you wish to cancel items of the order you placed we can try organise this for you up until the point that the order has been picked and packed by us or our Partner Providers. If we cannot cancel the item of the order for you please return it back to us via our free returns process.
How do I know it is safe to shop with you?
Privacy Statement
We value your privacy and work hard to ensure that your details are secured and never released to any other party. Learn how we keep your details safe on our Privacy Statement.
Is it safe to use my Credit Card details on your site?
We strive to ensure that every credit card transaction occurs within a secure environment. Silver Petals payment system is protected. You can see the transaction is secure if you see a key lock on your web browser. We do not hold your credit card information after your order is complete, as it is submitted directly to our banks. Rest assure that your credit card and bank account information is secure every time you make an order.
If I place my order now, when will I receive it?
Standard Shipping - $10.00
Free – Spend over $100.00
Free – For Premier Customers
Delivered within 6 working days to Metro areas
Delivered within 7 working days to non-Metro areas
Delivered within 14 working days to rural areas
Delivery is Monday to Friday
Express Shipping - $14.99
Free - For Premier Customers
Order by 12 noon AEDT on Monday to Friday
Delivered within 2 working days to metro areas and within 3 working days to the rest of the country
Do I have to pay for my delivery?
All orders will have an automatic shipping fee applied to them regardless of the delivery service you choose in the checkout.
5.How do I know my order was successful?
All orders that have been successfully placed and are making their way through our Picking and Packing stages will be accompanied by an order confirmation directly via email. This should pop through within the hour of purchase and can sometimes land in the junk or spam folders so do not forget to look in there!
You can also find your order confirmation and the status of your order under your Silver Petals account in the orders list.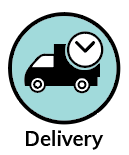 I've got the wrong address on my order, what do I do?
Once an order has been placed in our system you cannot change the address.
How do I know if my order has been delivered?
You will be able to find the delivery details of your order under your Silver Petals account or in the email sent by us when your order was dispatched..
If your order has been delivered to your address but you are unable to find it please check your surrounding areas for the order to see if the driver might have put it in a safe place where it's not visible from the street.
I think my order is ready for me to pick up, how do I know for sure?
On your tracking page, keep an eye out for if the parcel has been attempted delivery and instead they redirected it to a pick up location for you. This will sometimes happen if the driver deems it unsafe to leave it unattended at the nominated address. It is up to each drivers discretion to decide if this is the case and is not controlled by Silver Petals.
To pick up your parcel bring the card left by the driver and photo ID such as your driver's licence or passport. If you don't have the card, don't worry you can bring your photo ID and show them the tracking number and you will be able to pick up your parcel.
It says my order has been delivered but I can't find it, help!
Not a problem, get in touch with us and we will lodge an investigation with the courier for you. This will take 1-2 business days to be completed from when you contact us.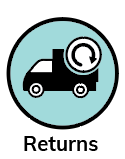 How long does returns take?
We will always keep you updated about your returns journey back to us. The entire returns process may take up to 15 business days depending on where you are sending your return back from.
Can I track my return?
The majority of our returns are sent back using a service where you can track the parcel.
Australia Post: You can track your return by adding the RQA number on top of the barcode on your returns label into the Australia Post tracking site.
My return has been delivered but I haven't received my refund yet, what is going on?
Once the parcel has been delivered it still needs to make its way to our Returns team to be processed. This may take 1-3 business days, not to worry though we always keep you updated once it's been processed.
I haven't received a refund for all of my items, what do I do?
Sometimes items will get processed separately a few days apart, this is completely normal and nothing to be concerned about. If you haven't heard back from us within 5 business days of the returns being delivered to us please reach out so we can look in to it for you.
I can't find my order and initiate my return under my Silver Petals account?
If your order isn't visible on your returns page this means that the order has exceeded the 15 days from purchase and is therefore no longer returnable.
What is Silver Petals Returns Policy?
Full Price Items: You may return any full price item/s within 15 days of purchase for a store credit in the form of an e-Gift Voucher. The store credit will be to the value of your item/s excluding postage. (Full Priced items that were purchased with a discount code will be accepted)
Sale Items: You may return any Sale item/s within 7 days of purchase for a store credit in the form of an e-Gift Voucher. The store credit will be to the value of your item/s excluding postage. All returns will be assessed and if they meet our conditions of return you will be issued an e-Gift Voucher that will allow you to purchase a different item or the same item in a different size.
We don't offer refunds for change of mind.
Customers who receive a product/s with manufacturing faults are entitled to a full refund.
Customers who received the wrong product are entitled to a full refund.
Customers who ordered a product that is sold out are entitled to a full refund.
Return postage is at the customer's own expense unless the item is deemed as faulty or you were sent the incorrect item.
What are Silver Petals Conditions of return?
All product(s) must be returned:
unworn, unwashed and free of marks
with all original tags still attached and in original packaging
not smell of perfume, deodorant or washing powder
All Swimwear must be returned:
Unworn, unwashed and free of marks
With protective hygiene strip in place and intact
All Care labels and tags still attached and in original packaging
For hygiene reasons, when trying on swimwear please wear full briefs underneath
How do I return an item for exchange or refund?
If you wish to return an item for any reason please follow these steps below:
Download the Returns Form below
Please indicate on the Form if you are requesting a return for a store credit or if you are seeking a refund for a faulty product.
RECEIVING YOUR STORE CREDIT (eGIFT VOUCHER) OR REFUND
We endeavour to have all store credits issued as a eGift Voucher within 48 hours of the items being received by our warehouse. If your item is deemed as faulty a refund will be issued using the original payment method.
How do you Assess the return?
If our garment technician does not deem the product to be faulty after receiving it back, we will provide you with store credit.
What I receive a faulty goods?
If your item is develops faults within 6 months of purchase that are due to manufacturing and not general wear and tear please contact us at returns@silverpetals.com.au
Where possible item/s will be repaired or replaced for the same product, in the same size and colour, subject to availability. If the item/s cannot be repaired or replaced for the same item, a full refund will be issued. Repairs do not come with any guarantees. All items returned as faulty will be inspected and any items deemed subject to fair wear and tear will not be accepted as faulty. In this instance, the cost of the return of this item will be the responsibility of the customer.
How can I Cancel or amend your order?
Unfortunately, Silver Petals is unable to accept any changes to a confirmed order. If you have accidentally entered incorrect shipping details we are able to amend these only if the order has not been shipped out.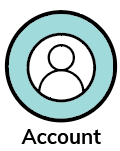 Will my information be sold to third parties?
Your information will not be sold or passed on to third parties. Your privacy is important to us.
How do I unsubscribe from your newsletter?
Open any newsletter sent to you by Silver Petals.
Scroll to the bottom of the newsletter and click 'Unsubscribe'
Please allow up to 3 business days for the subscription removal to become effective.
3. How do I update my details on my account?
Simply log in and edit My Details.
4. How do I create a new account?
We're excited to hear that you want to join Silver Petals.
To shop with us you need to create your very own Silver Petals account. This is where you track your orders, make your returns and keep track of the items you want to buy but haven't yet fully committed too.
Simply fill in your details and click on create my account to start shopping. Don't forget to sign up to our newsletter so you never miss out!